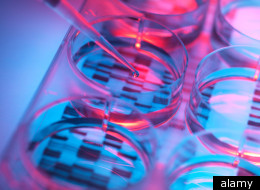 New York became the first "all crimes DNA" state in the USA after Governor Andrew Cuomo signed into law a bill requiring anyone convicted of a felony or penal law misdemeanor to provide a sample for the state's DNA Database.
"I am proud to sign this bill today because this modern law enforcement tool will not only help us solve and prevent crimes but also exonerate the innocent," said Governor Andrew Cuomo in a statement. "The bottom line is that this is a tool that works, and will make the state safer for all New Yorkers."
Currently, according to The Ithaca Journal, "people found guilty of any felony and 36 misdemeanors — 48 percent of offenders in New York — have to give a DNA sample for the databank." The new "all crimes" law, which will include misdemeanors like fare-jumping and shoplifting, goes into effect on October 12th of this year.
"This legislation is a major step forward in eliminating wrongful convictions in New York," said Jonathan Lippman, New York's chief judge. "The legislation takes an even-handed, balanced approach to this problem, particularly by expanding the access of convicted offenders — not only those convicted after trial, but also those who pleaded guilty — to DNA testing."
Since its launch in 1996, the DNA Databank has been used in 2,900 convictions and helped exonerate 27 New Yorkers who were wrongfully convicted. Lawmakers in Albany have expanded the database three times– in 1999, 2002, and 2006.
There is an exemption in the new law for those convicted of possession of a small amount of marijuana as long as they have no prior convictions.
Extract of the above Article was taken from